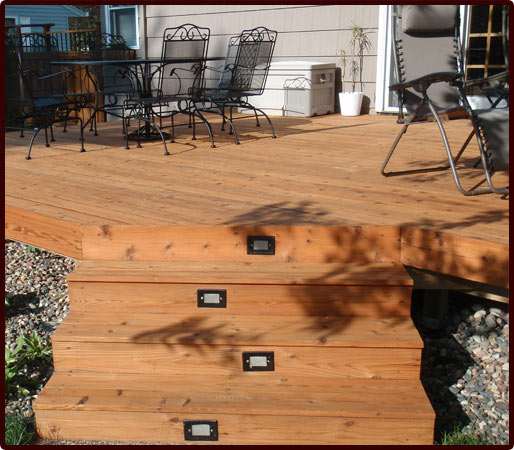 Restore your deck's natural beauty while protecting it from Minnesota's harsh weather conditions.
Deck Redo rids your deck, fence, pergola and other wood surfaces of old stain, mildew, discoloration and weather damage; restoring it back to its original luster. Our experienced staff continues to apply top of the line stains, preservatives and sealers meticulously by hand. We choose to stain by hand as it is superior over other application methods due to more even application, better penetration and less product waste. This saves you money and better defends your outdoor woodwork against the elements.
Deck ReDo helps protect your investment and enjoy your summer sanctuary. Call for a free estimate. (952) 303 1311.
© Copyright 2008-2017 Deck ReDo LLC -
Privacy Policy
Deck ReDo LLC, 4582 199th Ct W, Farmington, MN 55024 (952) 303-1311